Safe shopping
We take good care of all the personal data you leave with us. We do that using the one of the latest techniques: Secure Socket Layer (SSL). People who have no business looking at your personal data, simply cannot reach them. And if we do pass on your information to a third party - find out when and why we do below -, then we demand that they are as careful with your data as we are and that it is only used for the intended purposes. If you feel that that might not be the case, please let us know.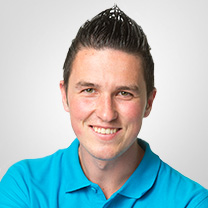 Do you have any questions?
Please feel free to contact us.
Contact us